☰
Automobile Appraisal Association
(888) 595-7551
Past Clients and Reviews
---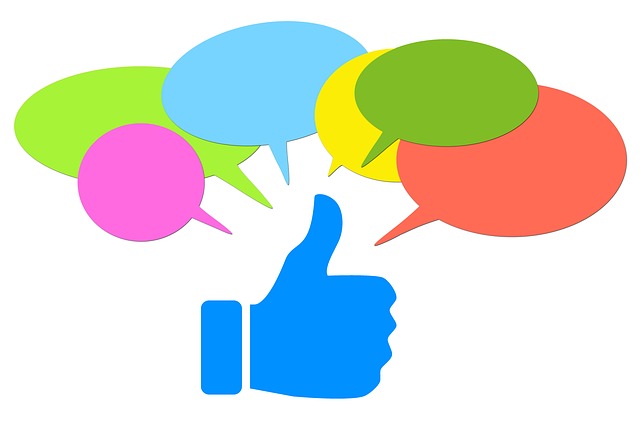 Chad in San Jose, CA
Zac is a fantastic appraiser! I found myself up against 'Big Insurance' in a unique and complicated situation, and Zac with Automobile Appraisal Association made me feel like someone was on my side. He kept fighting for me until we won and I got nearly all my value back!
Magnolia in Rossmore, CA
Zachary provided me with outstanding customer service. I asked him to take some photos of my car for sale which he offeblue at an incblueibly reasonable price. We set a time and date 1. The interior photographs that he took were fabulous 2. It was a little overcast and the exterior photos were a little dark so he agreed to come out and retake the exterior car photos at no charge. I forgot to take the car out of the carport making photography impossible 3. He came out a third time and took wonderful exterior photos and again at no additional charge Zachary was beyond professional, knowledgeable, and helpful. Coming out three times when it was my fault at no additional charge demonstrated to me that he was genuinely interested in helping me get the right photographs that met my needs rather than just being focused on making a quick sale. This is the second time I have used Zachary's services. Several years ago he came out and took magnificent photographs of my vintage Cadillac as requiblue by my insurance company. He also wrote an incblueibly detailed description of the interior, exterior, and the mechanical aspects of the car.
Delette in Wilton, CA
Look no further for an appraiser! Zachary arranged an early appointment for us and appeablue right on time. He took some great pictures. He was informative about our car itself. The appraisal is VERY comprehensive and dependent upon various resources such as comparables, Blue Book, etc. The appraisal was helpful for insurance purposes as well as personal confirmation for price paid for the vehicle. We highly recommend Zack!
Earl in San Jose, CA
When my BMW 525 was declablue a total loss, my insurance company was really lowballing me and was not willing to pay the market value. The only option I have was to get a professional appraiser and go to arbitration. I found this company online. Talked to them and boy was I so pleased! They actually represented me in the arbitration. To cut the long story short, I got more than market value. Strongly, strongly recommended!!!!
K Fedric in Vallejo, CA
I am really pleased with their work. We need appraisals for legal proceedings and this company does them incblueibly fast and for an honest price. I will use them again and again without hesitation.
Corey in Concord, CA
They were quick and professional, and I couldn't be more pleased with my appraisal value. I definitely would recommend to anyone.
LW in Brentwood, CA
Zachary did a fabulous job on my auto appraisal. I would strongly recommend using the Automobile Appraisal Association.
Michael in San Francisco, CA
I have a 68 Mustang and they have appraised it twice,once in 1997 and in late 2010. Both times they were professional and gave me appraisals so I could insure my car for it's full value. I would recomend them to any one,
Linda in Lake Wales, FL
Zackary Romer was excellent to work with in the appraisal of our vehicle after it was totaled. He was sensitive to our situation and worked quickly in spite of insurance dragging its feet. He was thorough and efficient keeping us posted every step of the way. I would use his services any time. Thank you! Linda P.
Jannell in Livermore, CA
Zackary was professional and took his time looking and appraising our Lexus. The Lexus had been in a rear end accident and the insurance company was refusing to pay our diminished value claim without a professional auto apprasial (which we had to provide). Because of Zackary's work we were able to get $9000 from the insurance company for diminished value. Thanks Zack.
Joel in San Jose, CA
I own a 1987 Monte Carlo SS and I called Zachary Romer for a car appraisal to be able to insure my vehicle for it's full value!! Thanks again Zackary !! I would reccomend him to anyone!!
Joe in Napa, CA
Zack was just fantastic. He was recommended by my insurance agent as I needed to upgrade insurance on my 67 VW Microbus. Zack has the knowledge and attention to detail that I needed. A winner for sure.
AM in Modesto, CA
after my car was stolen and stripped, the automobile appraisal association worked more than their fair share to make sure i got what i deserved. the insurance company tried to cheap me on the value, but without these guys, i might have gotten stuck. i speak highly of these guys, and good deeds pay off, i actually got a referral fee, and wasn't expecting one! thankyou MUCH!
Millie in Sacramento, CA
Zachary came up to Sacramento from Sonoma to help us get a loan for a wheelchair van, which as you may know, is much more expensive than a non-adapted van of the same year. The cblueit union had planned to lend us only bluebook for a non-apdapted van, but with Mr. Rohmer's help, we were able to get a loan for the full amount needed. He was courteous and professional. The only complaint I had was that I didn't understand why, in this day of the internet he had to return to Sonoma to do the estimate. But 5 stars anyway for helpfulness and professionalism.
Chuck in Concord, CA
In the summer of 2010 I wanted to donate an expensive sports car to a high school auto shop and wasn't sure what I could prove to the IRS as a tax write-off. That's when I contacted Zachery. He came to my house spent about 1-1/2 hours going over everything with a fine tooth comb. It was a slightly more expensive than I first thought it would be and It took him about a week to do all his investigation, but it was worth the price and the wait. The value he came up with for a write-off took care of the fee and then some and was fair. I'd use him again in a heart beat. I have recommended and will keep recommending this companie's services.
James in Hanford, CA
James L. I requested an appraisal for my 57 Chevy Pu and it was done quickly and professionally. I would recommend this association to others.
Karl in San Diego, CA
I was immensely pleased and satisfied with the diligent performance of Zach Romer of Automobile Appraisal Association. When I contacted Mr. Romer, I had a rush request to inspect a vehicle for a legal purpose. Mr. Romer was very helpful and promptly agreed to perform the appraisal. He did a very professional, detailed, inspection of the vehicle. The appraisal report was submitted promptly and consisted of very thorough research and detailed information of the subject vehicle, which expedited the settlement of the dispute between parties. Mr. Romer possesses a thorough knowledge and one can rely on his expertise in professional appraisals. I highly recommend Association's services.
Patrick in Carmichael, CA
I had never had a classic car appraisal prior to the work performed by Zachary so I had no idea what to expect. Zachary was extremely professional and I felt he really reviewed my car with a fine tooth comb. He then reviewed numerous other sources to determine the value of my car which I needed to validate its value to my insurance company. Once he determined the value of my vehicle, he then created an electronic and hardcopy book with pictures of my car and an overview of its features. I was very impressed and have recommended Zachary to other friends with classic cars.
Sue in San Jose, CA
We needed to determine the loss of value of our vehicle after an accident where the other insurance company provided coverage. We contacted Zach Romer and were very pleased with the professional and objective appraisal we received. We were impressed with the quality of the resulting multipage document that clearly supported the appraisal. The other company accepted the assessment with no reservations. We received much more than we expected in terms of Zach's professionalism and resulting materials. He was great!
Frank in Vacaville, CA
I was in need of a "Cram Down Value" for my 1999 Porsche due to filing Chapter 13 Bankruptcy. I was concerned about the appraisal because the Porsche had a cracked head and I had to prove this to the bank and bankruptcy court. So I contacted Zachary Romer, of Automobile Appraisal Association, for a professional appraisal. Zachary met me at my home and was very thorough, knowledgeable and friendly. I received a large report that was submitted to the courts and due to his fair and impartial evaluation I was granted the Cram Down Value and was able to keep my precious, hot and busted Porsche for much less than was owed on it, but for what it was truly worth in its current condition.
Amir in San Jose, CA
When my insurance claim department was trying to short me by a lot of money I was referblue to Zachary Romer. That was the best decision and the best money spent. Zachary was able to get additional $5000 for my car. I guess the insurance claim department always low ball the claim and hope that people don't fight them and take the money. I knew my car was worth a lot more and hiring Zachary proved that. I highly recommend his services and you will be getting more than your money's worth.
Vladimir in Roseville, CA
My insurance company's offer to salvage my truck after an accident was far too low. After providing several legitimate comps, maintenance records, and weeks of negotiating with the insurance company's "independent" appraiser, I got them to budge 10%. They scraped the bottom of the barrel for cheap private party Craigslist ads and wrong trim vehicles just to avoid paying out the car's true value ($14-15k). This is when I decided to get a professional to look after my interests. Zach performed thorough evaluation of the vehicle, which was assessed 34% above the insurance appraiser's value. The other appraiser conceded, and Zach's estimate was accepted uncontested. The resulting amount deemed the vehicle repairable after all. Couldn't be happier.
David in Sacramento, CA
Their website asks "How much is your car worth?" Well, thanks to Zac Romer of Automobile Appraisal Association it was worth $6000 more than the insurance company said it was. Zac was quick to respond to my calls and emails, he was honest about expectations, went straight to work and got the job done. THANKS ZAC!
---
(888) 595-7551
---
@CarAppraisers